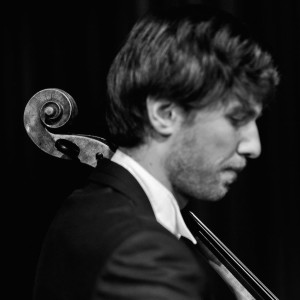 Marko Kragelnik, born on 26th of May, 1985 in Slovenj Gradec, Slovenia. Started playing the Violoncello at the age of 9 in Music School Hugo Wolf Slovenj Gradec. In year 2000 he attended Musical Gymnasium in Velenje. During that time he played several solo concerts with the school symphonic and chamber orchestra and received following musical rewards: Special award from International Rudolf Matz competition in Zagreb (2001) and Gold medal from Slovenian TEMSIG competition in Celje (2003). In 2004 he started studying at the Music Academy Ljubljana, where he graduated as Concert violoncellist and Professor of violoncello in 2008 under mentorship of prof. Ciril Škerjanec.
His great interest for music engineering and production started 2 years ago, when he was invited by the Slovenian radio and television music production to assist on live and archive recording sessions of classical and also other music genre. That resulted in a number of production recordings, many of those can be heard on the Slovenian national radio network RTV SLO.
He is currently violoncello professor at Conservatory for Music and Ballet Ljubljana and Music School Rakovnik Ljubljana, playing in the String Quartet Escape Quartet and freelancing as an independent artist and producer.
Work as producer